Lunar light is designed to be the most portable lamp possible. Lunar is made out of high-quality materials using anodized aluminum, and flexible PLA. The light is equipped with a 500 mA battery which gives users the long-lasting battery that they need, around 2hrs for standard use. Powered by 19 different super bright LEDs, Lunar gives the user the best quality of light possible for their space. At last, anyone can maximize productivity without bothering their neighbors.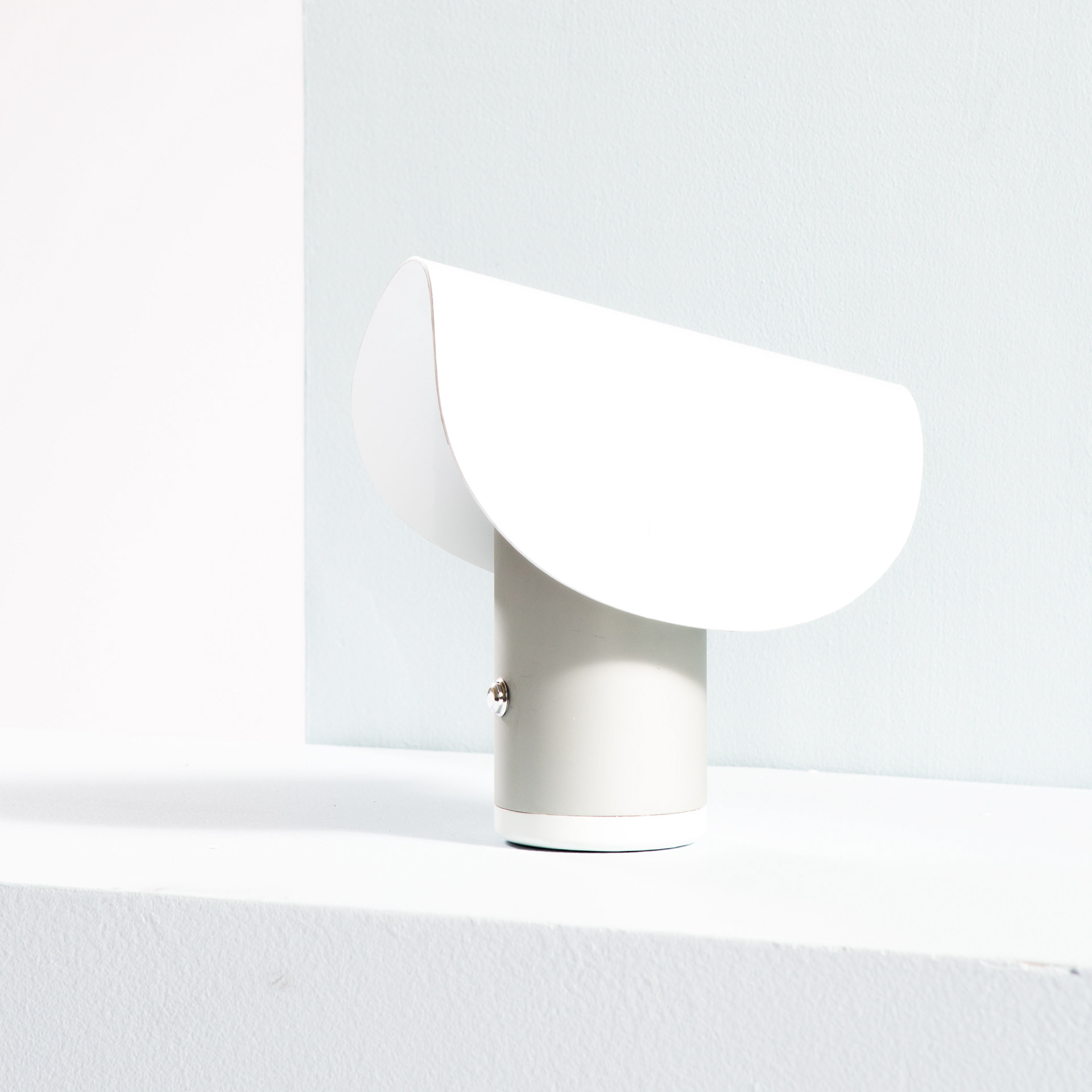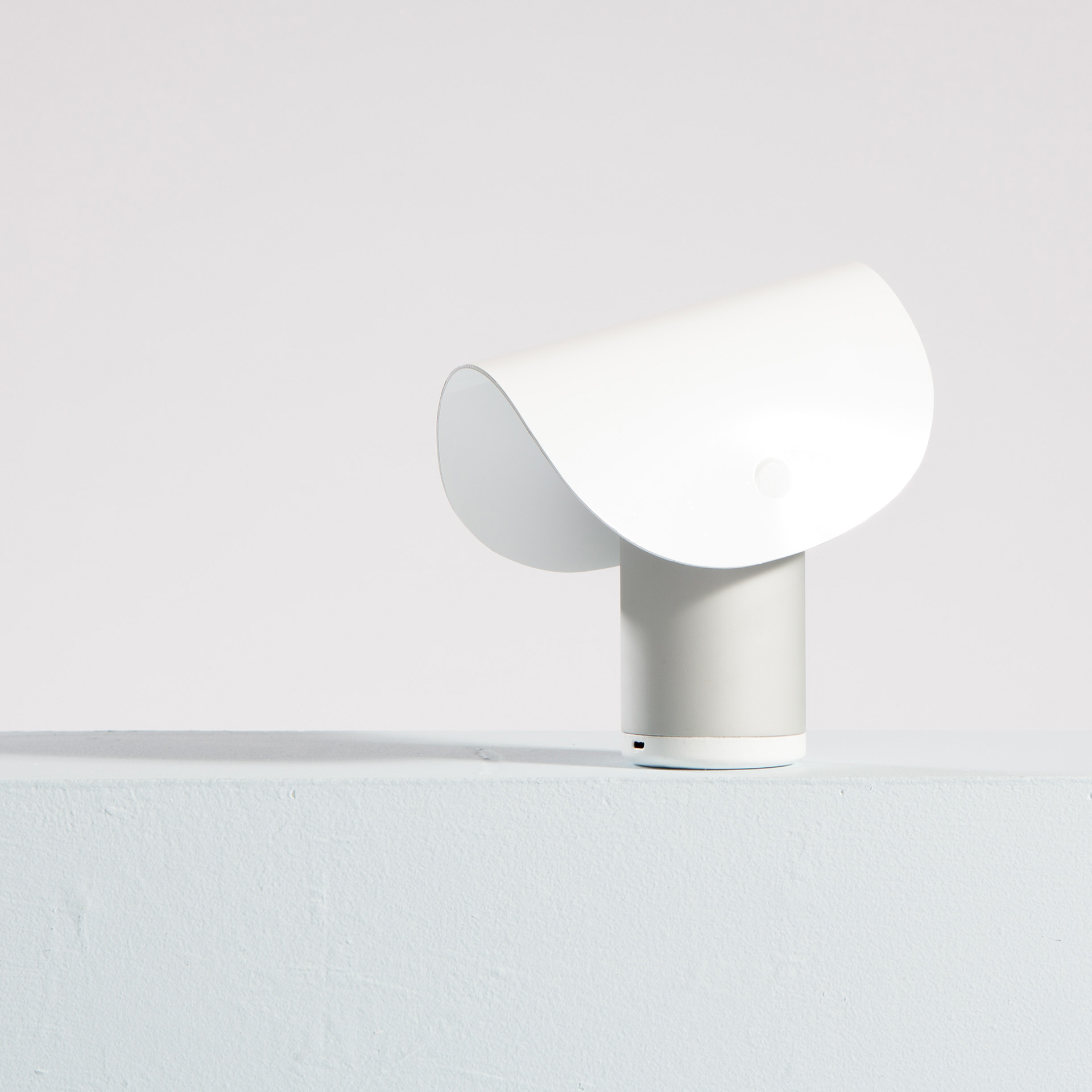 01 | Research Current Lighting System
The prompt of the class is to design a desk lamp that focus on movements and interaction for the user. This part of the research is to identify whats lamp product already out there and the technology it use in each of those lamp such as : type of light, materials, lumen per foot, and user interactions.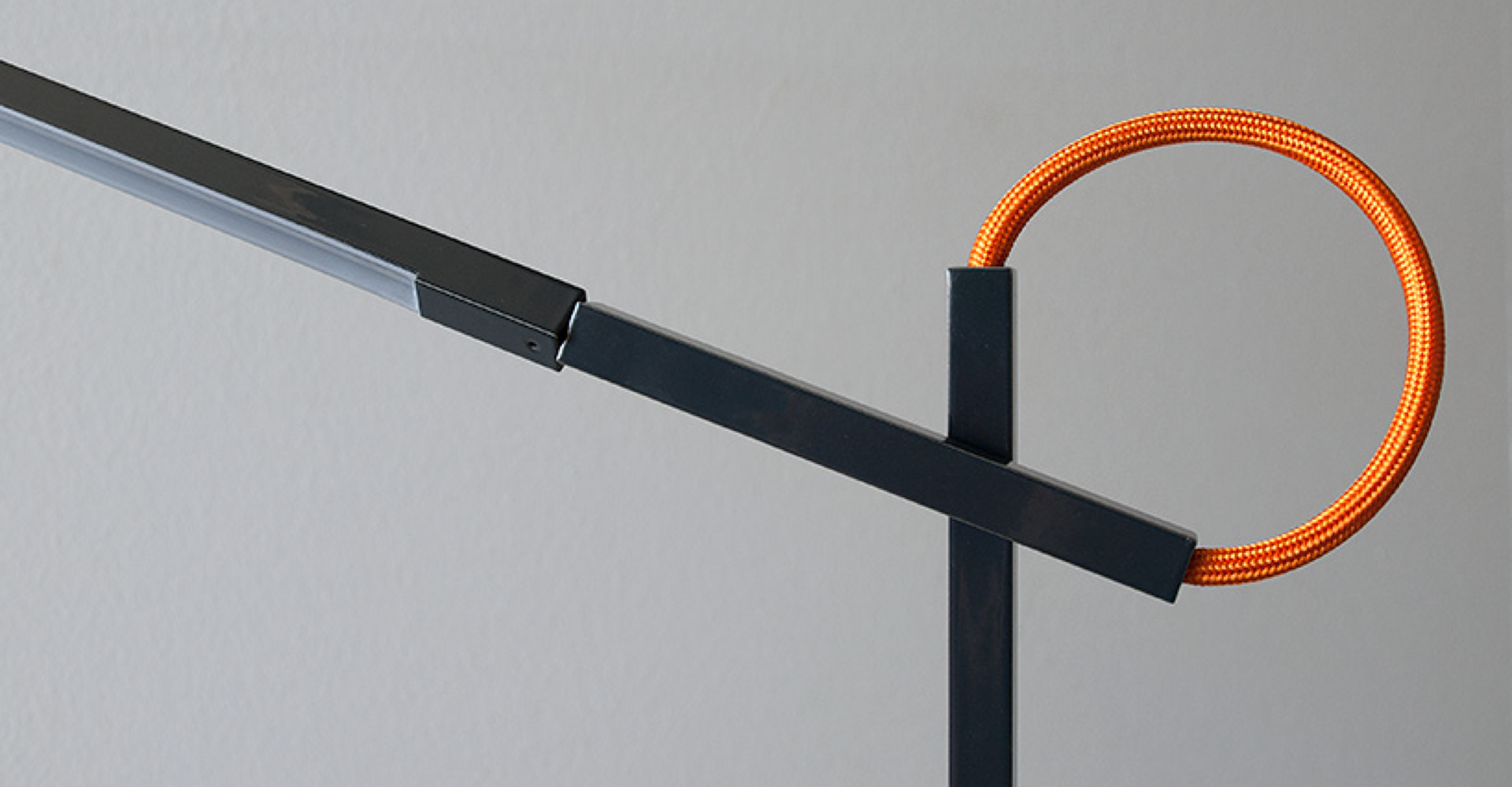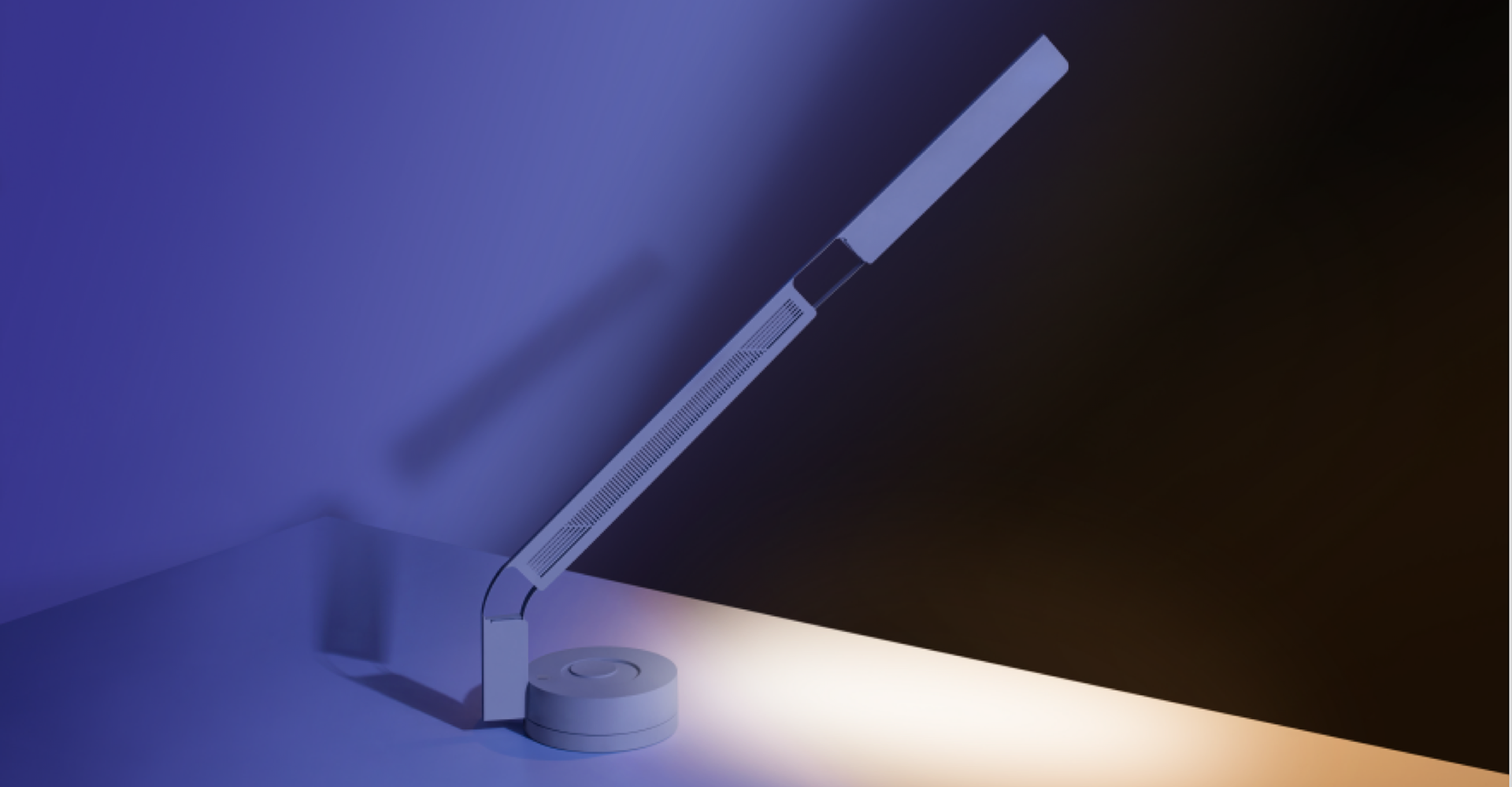 This part of the research is to identify what already been out there. The key part of this inspirational board process is to look for aesthetic form, interactions.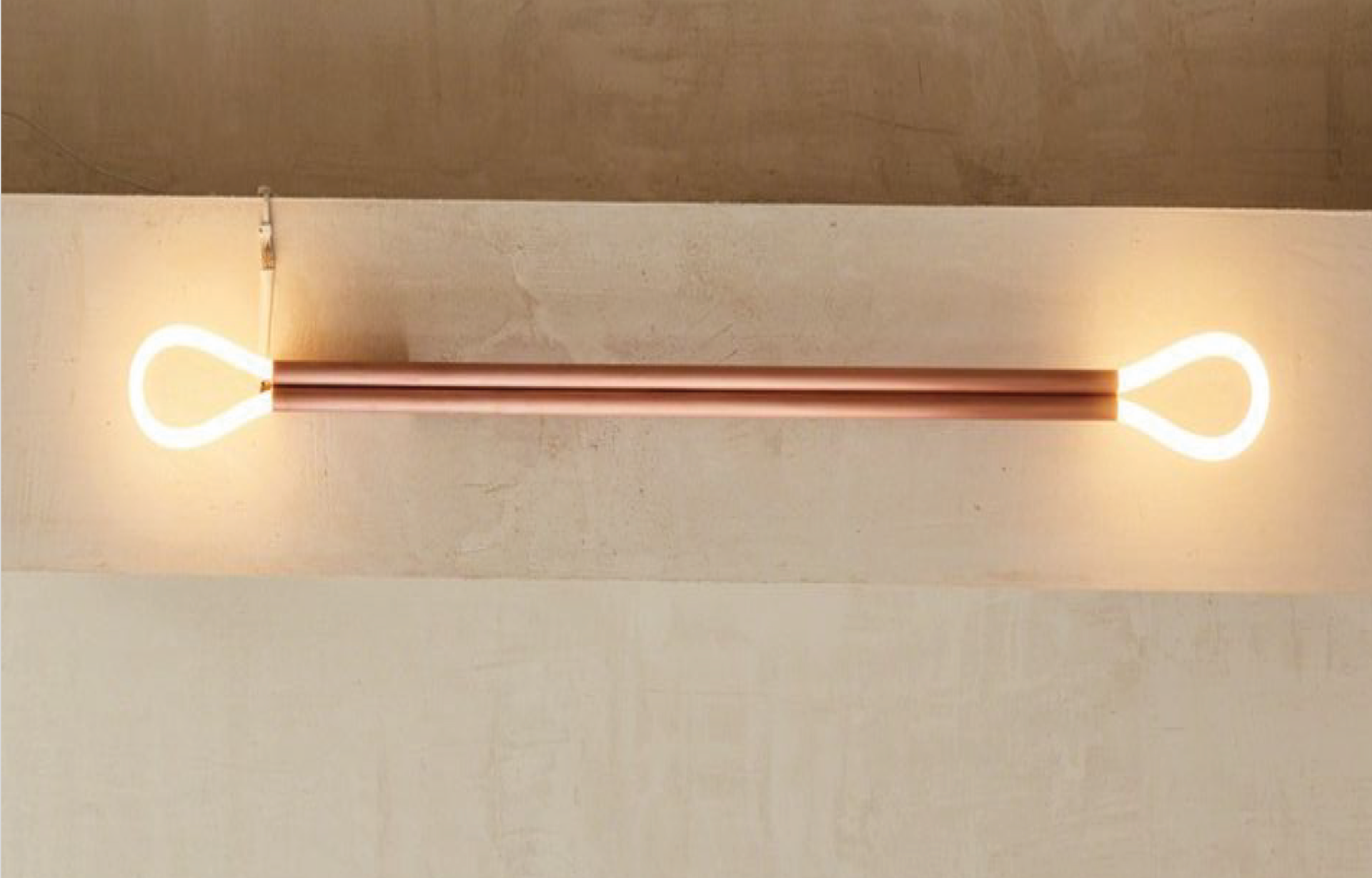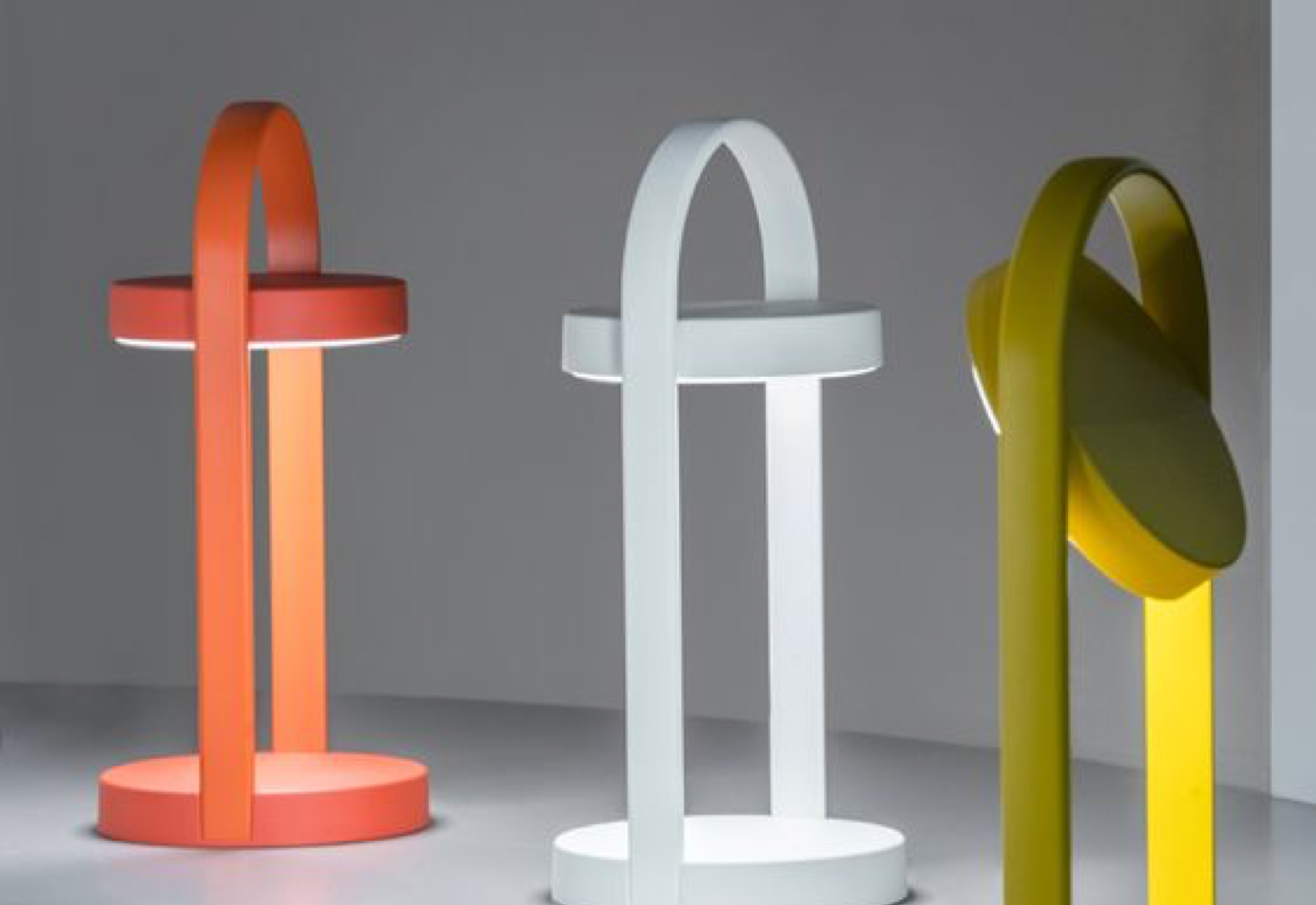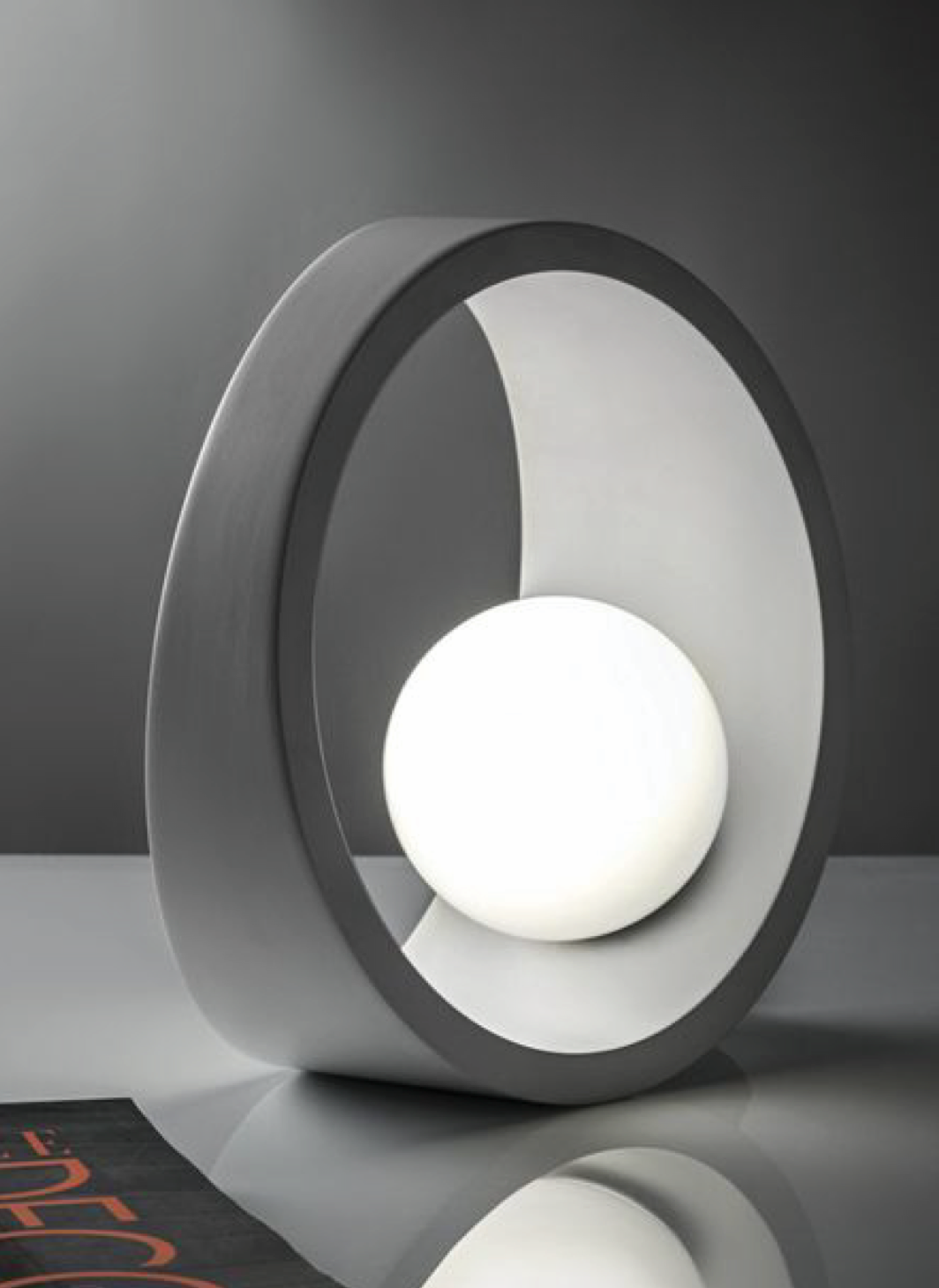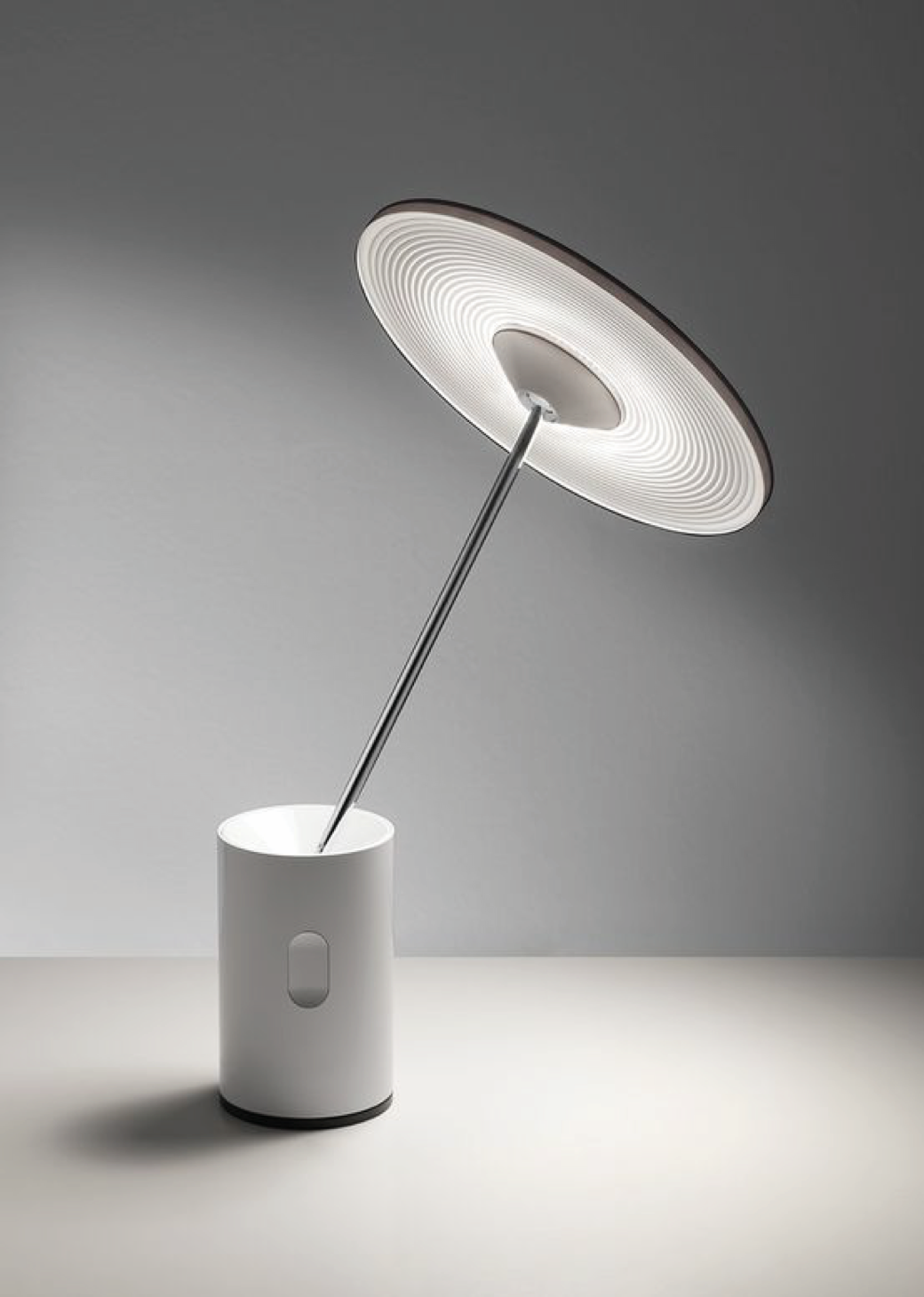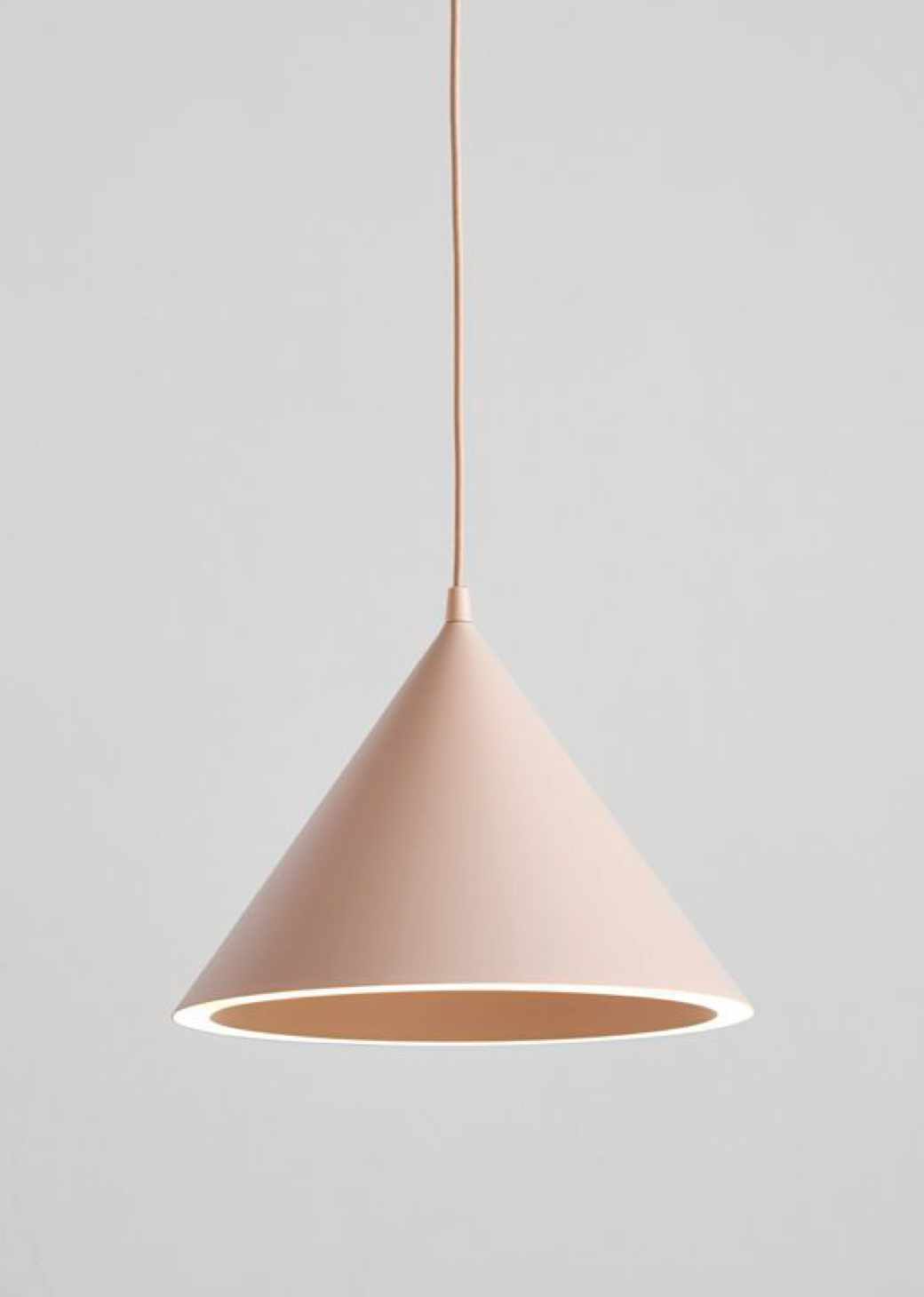 03 | Observational Research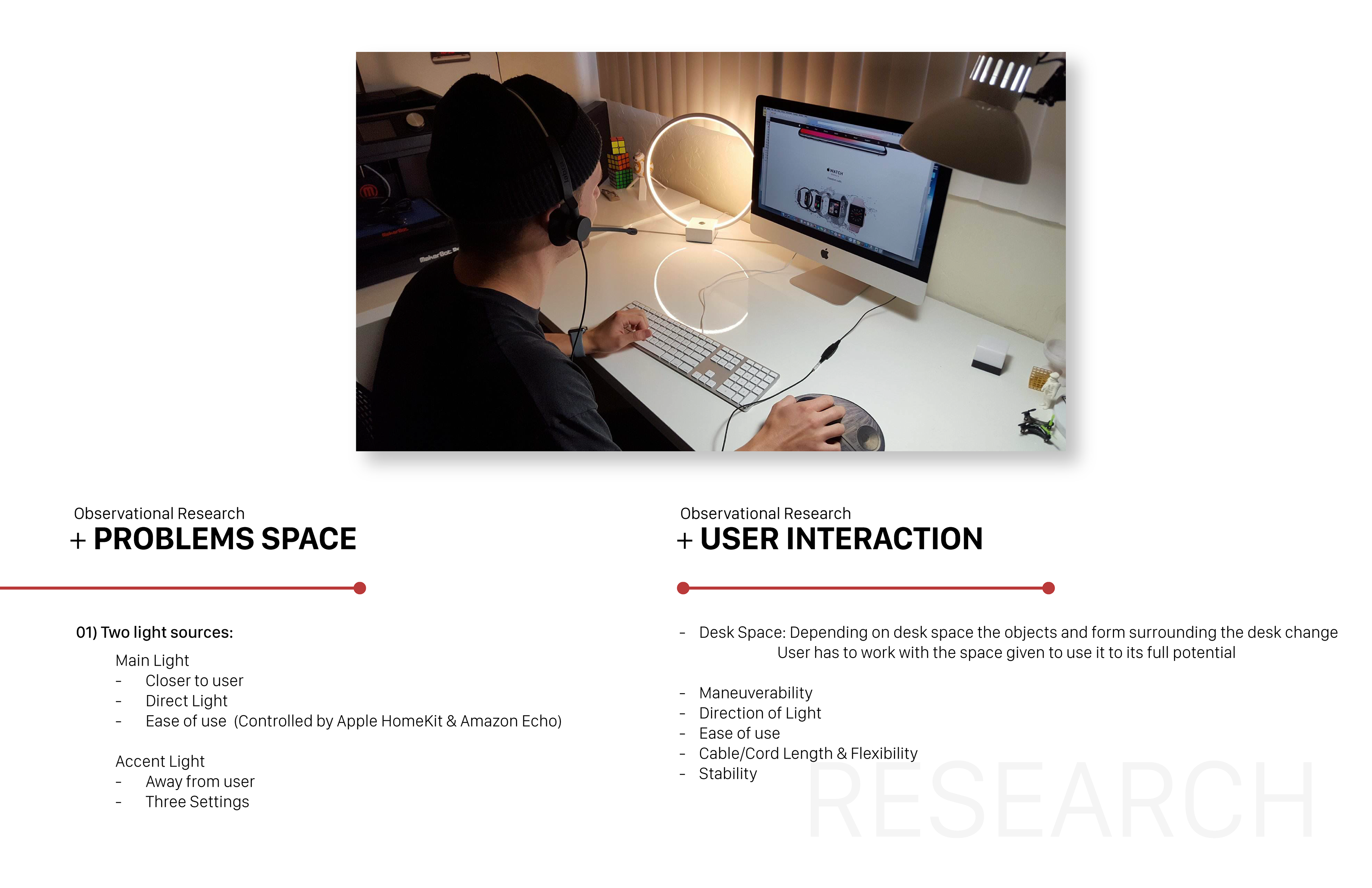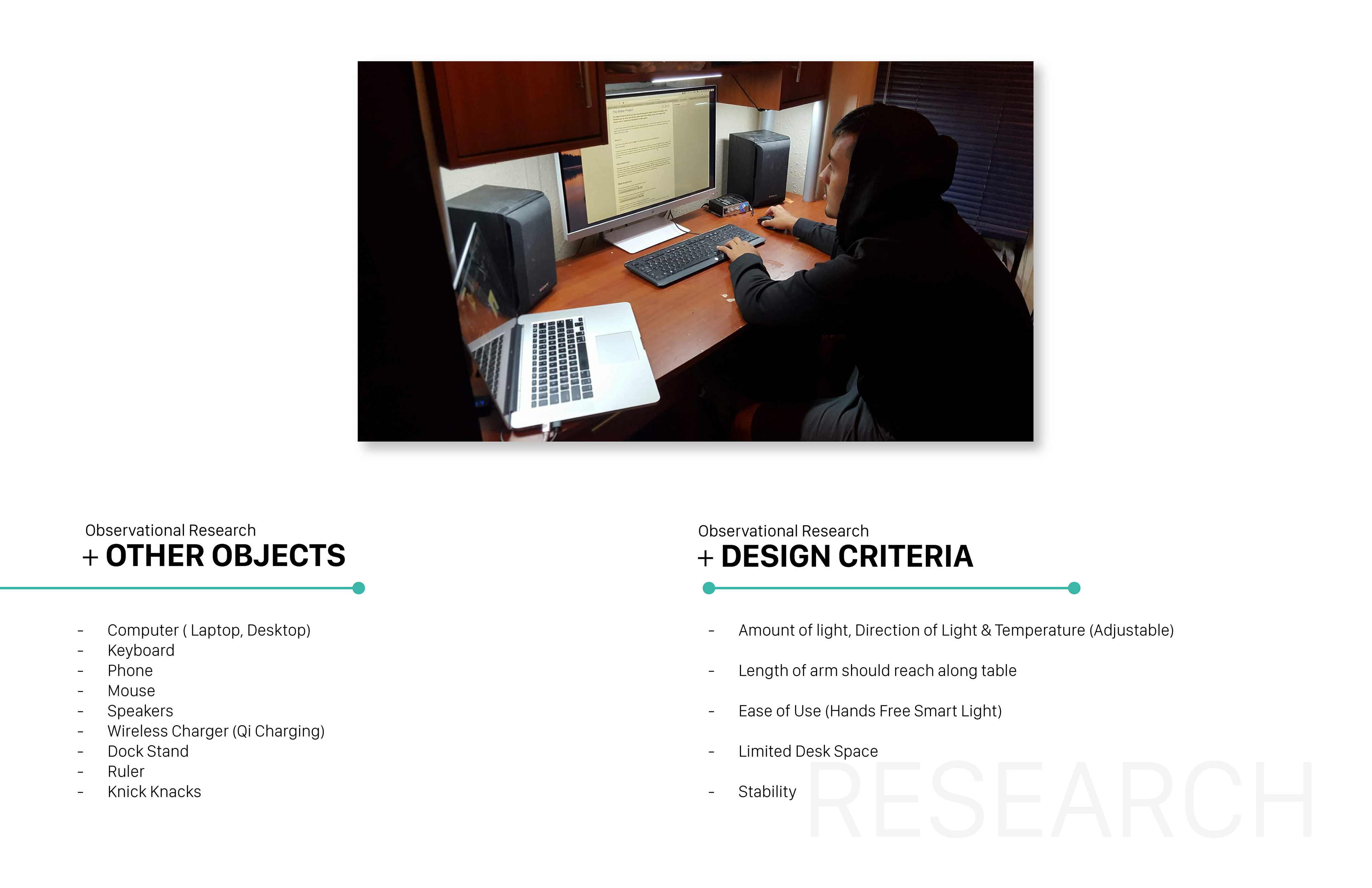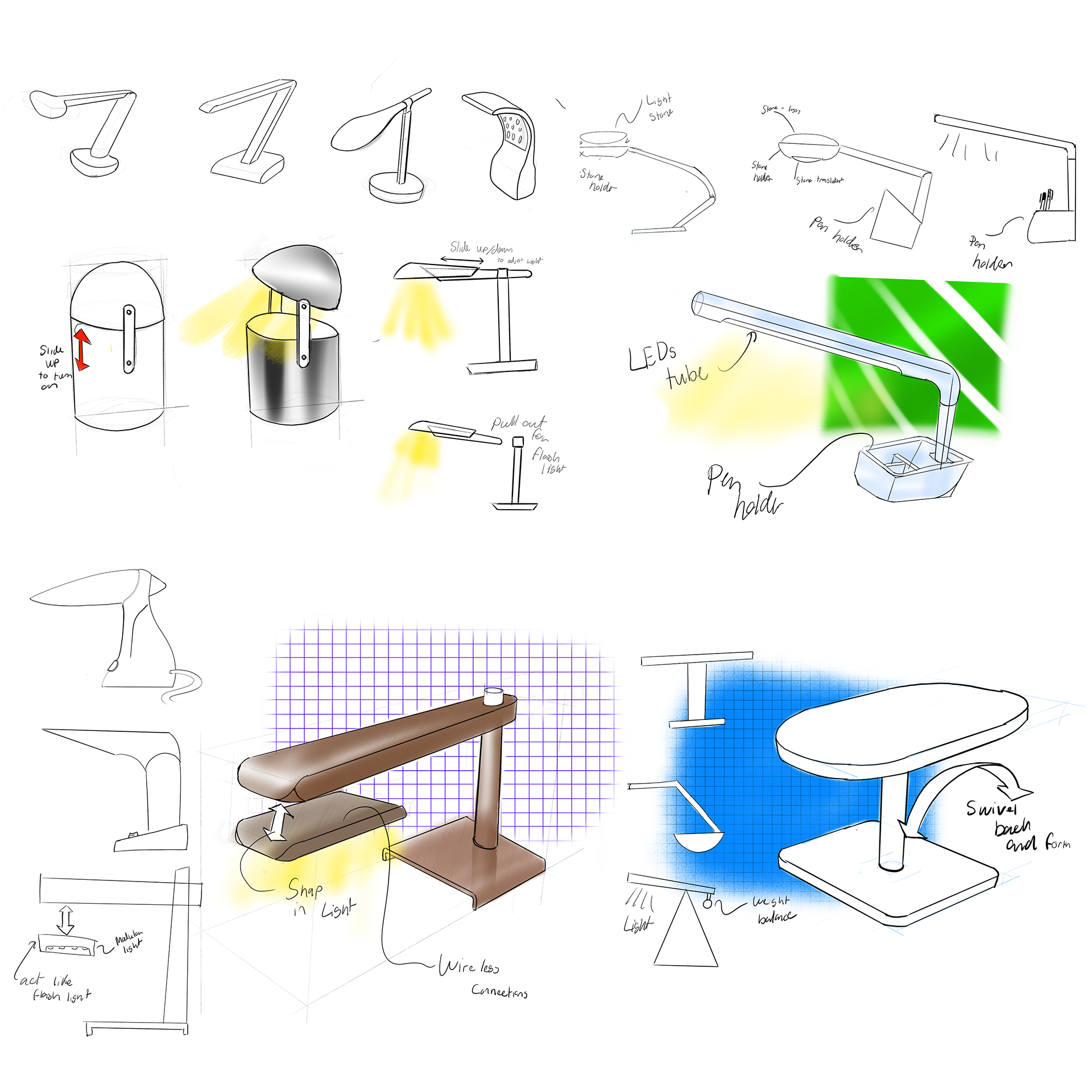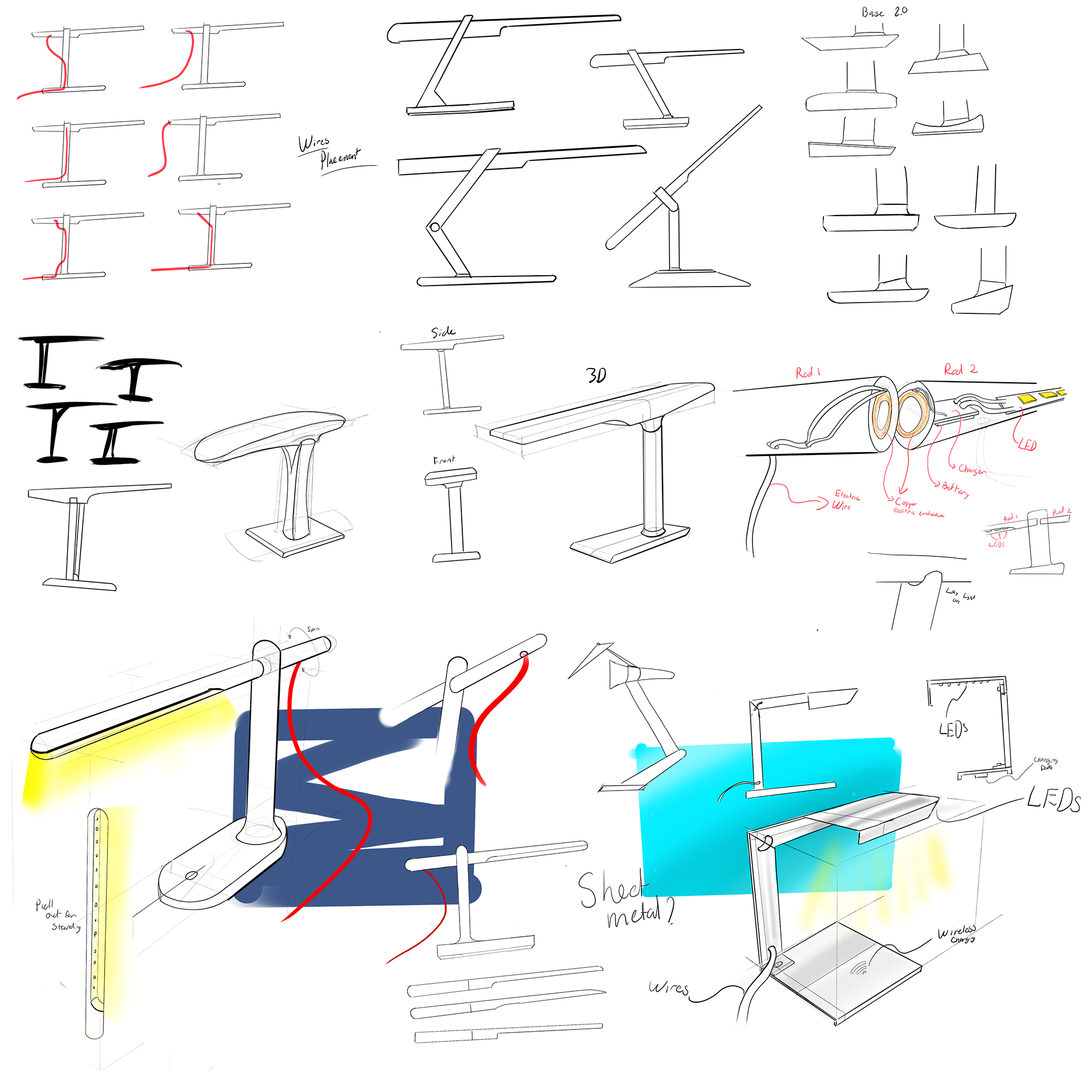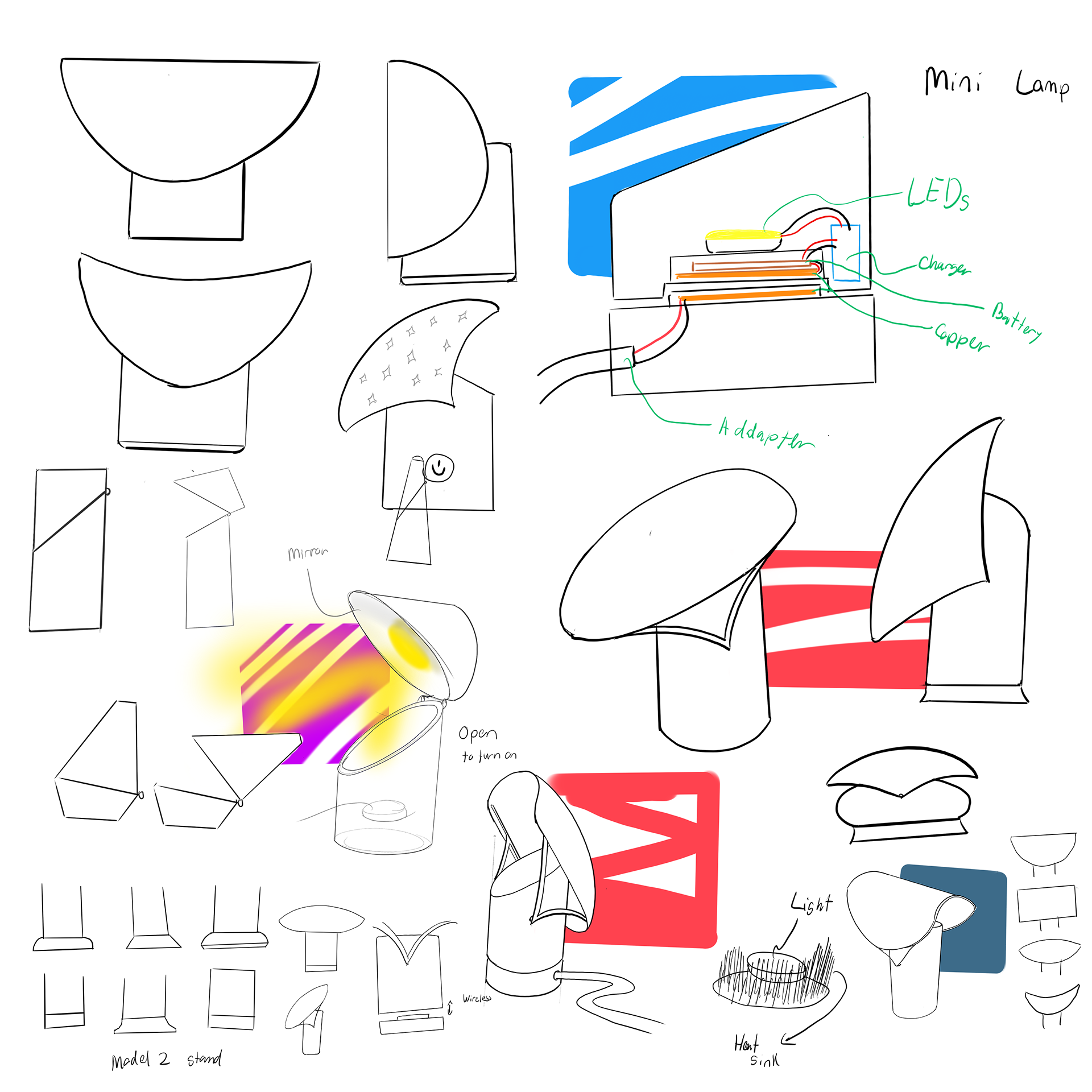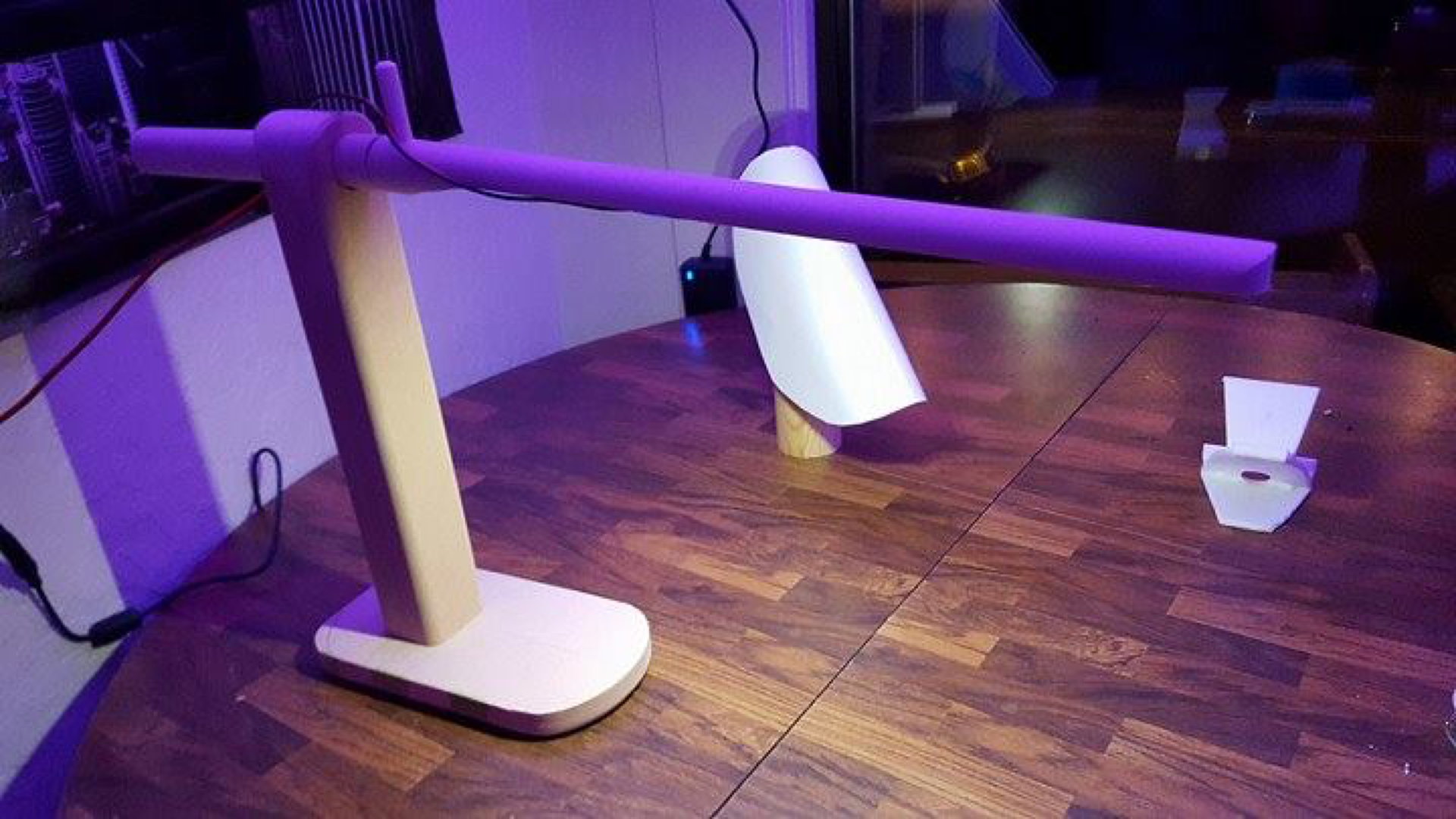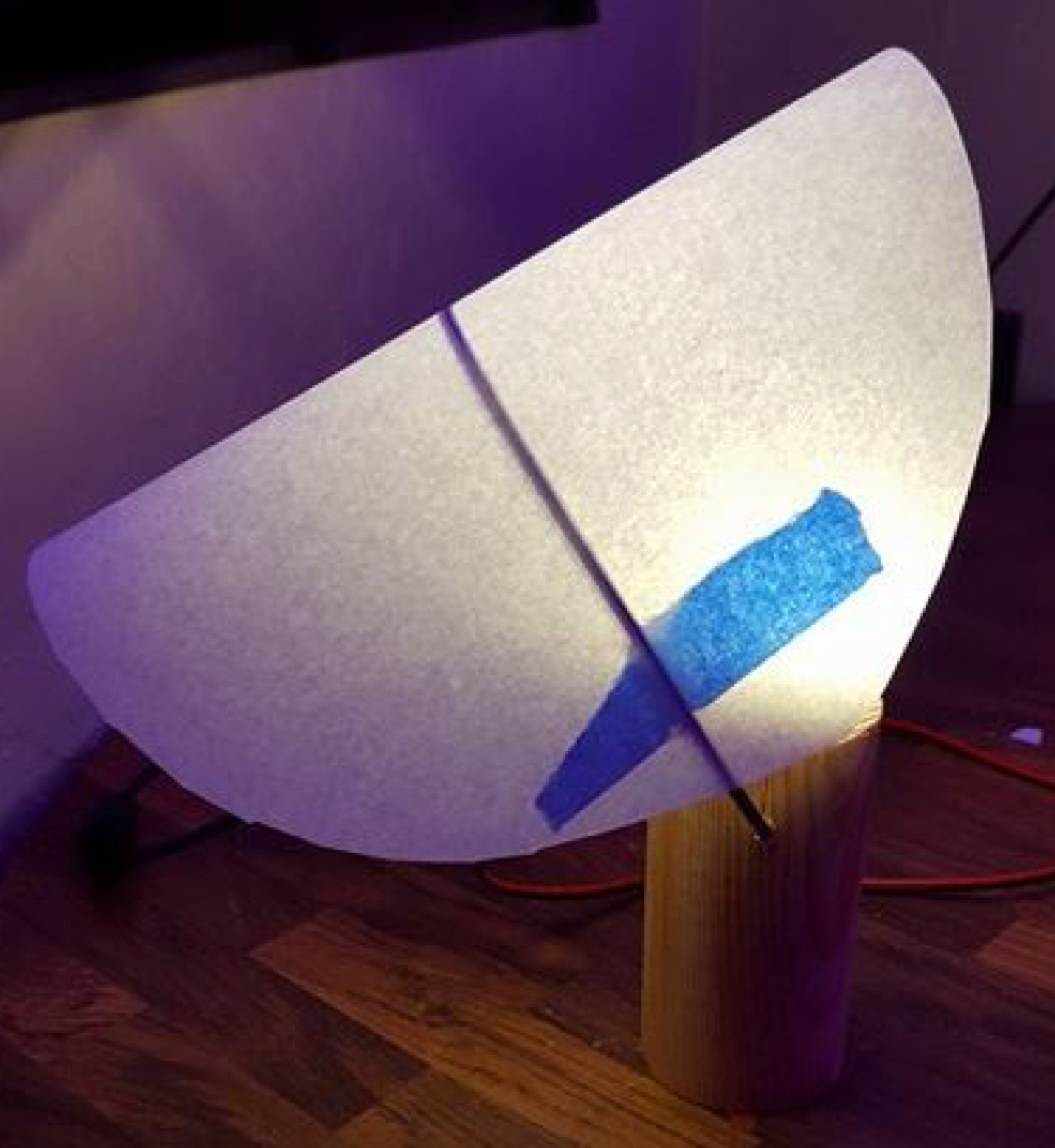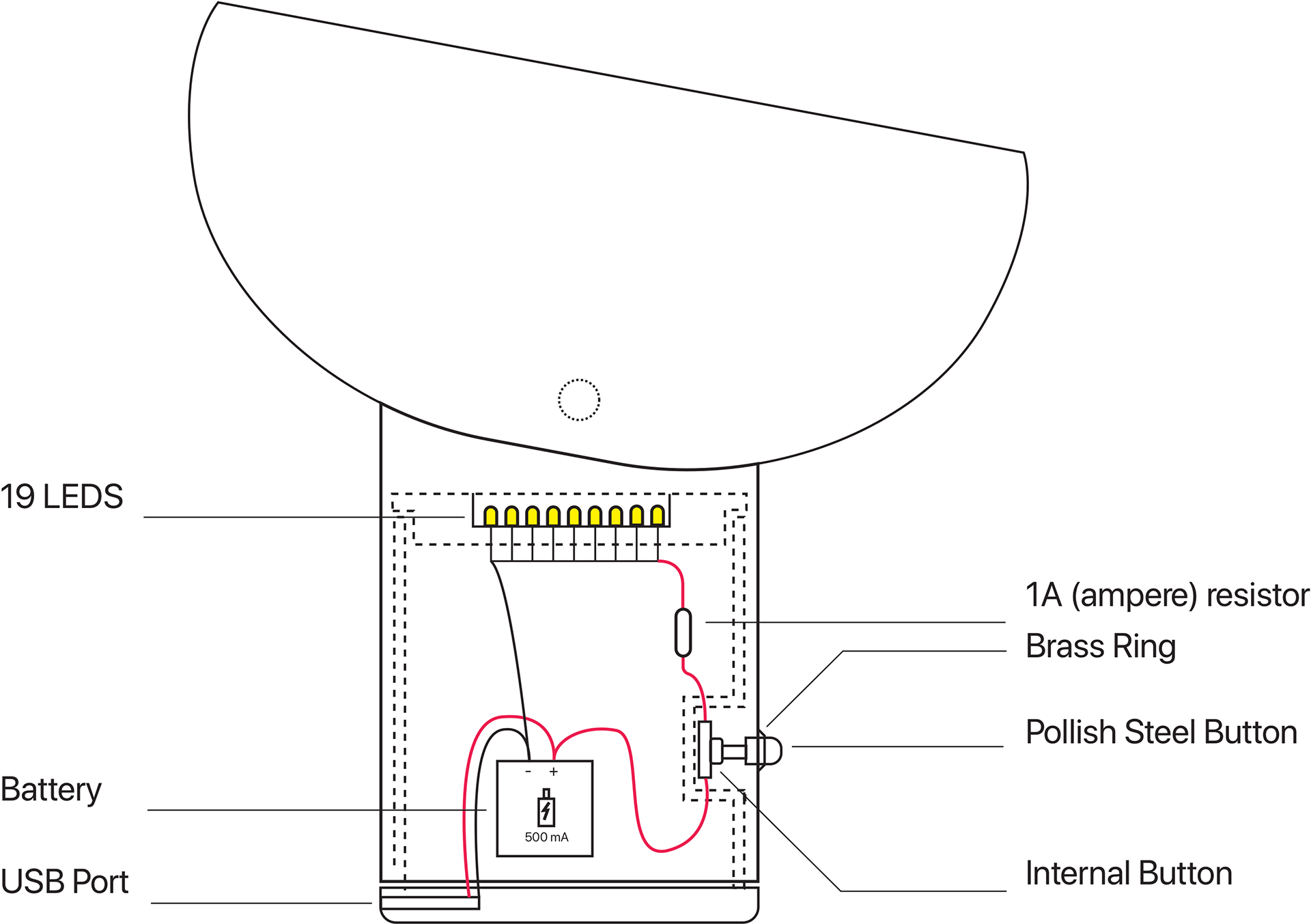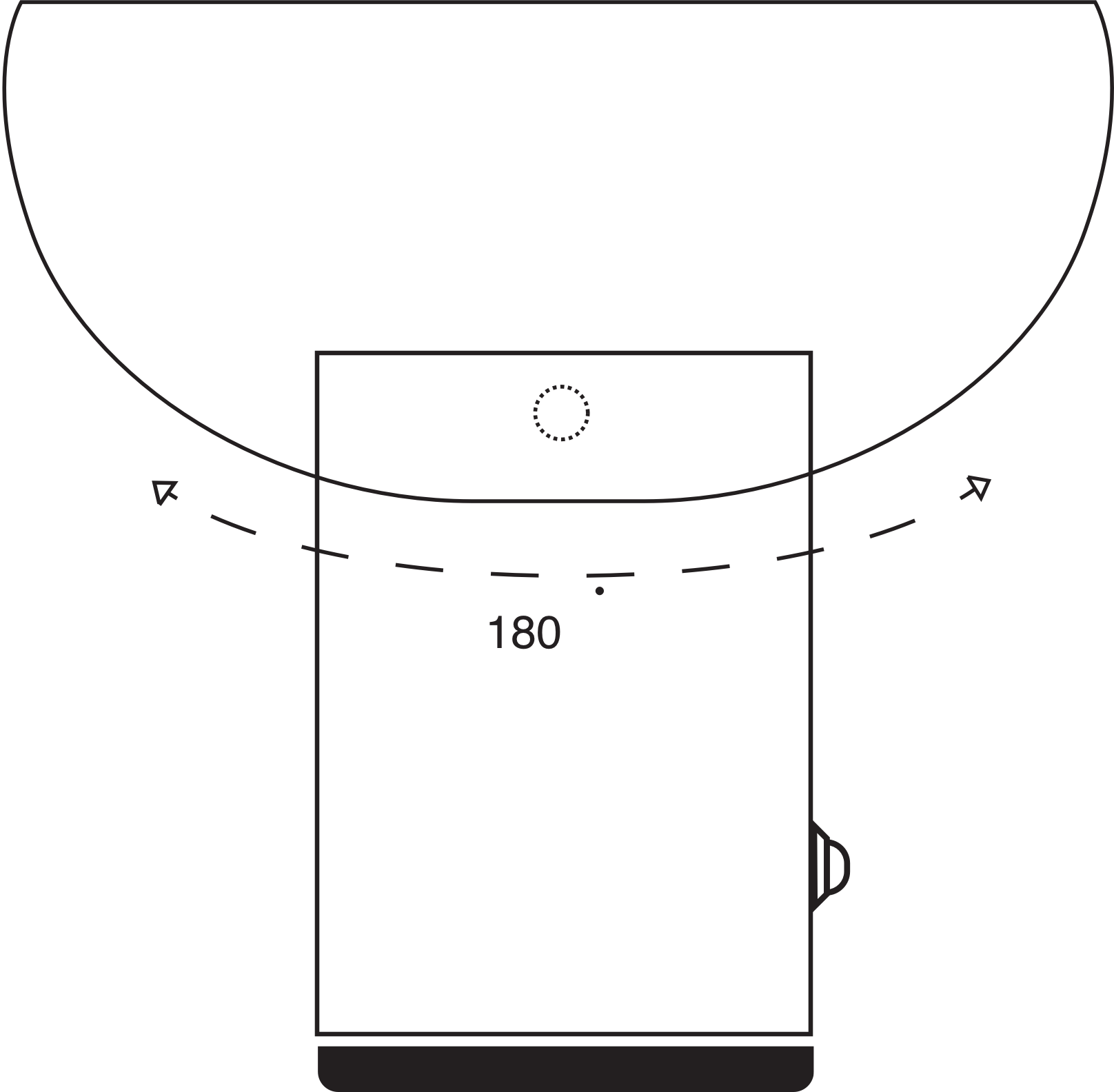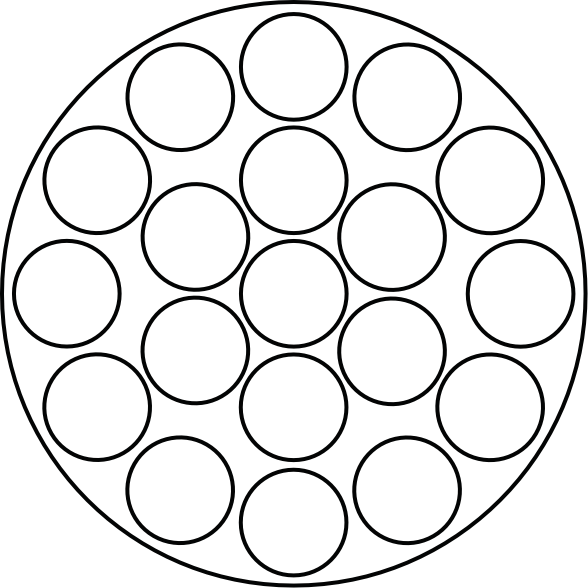 07 | Light quality testing
First stage of the prototype is to test the potential materials for light defusers, and testing the light quality that past through each materials.